enGineeRing
evOlution
AS YOU CHALLENGE THE BOUNDARIES OF HUMAN ABILITY, YOU BATTLE THE VERY LAWS OF NATURE.
YOUR MIND IS THE MASTER, YOUR BODY THE MACHINE. YOU MUST KNOW YOUR LIMITS, THEN GO BEYOND THEM.
IT'S NOT ABOUT HOW GOOD YOU ARE, BUT HOW GOOD YOU WANT TO BE.
AS YOU TRANSITION FROM ONE VERSION OF YOURSELF TO THE NEXT, IT NEVER GETS EASIER, YOU ONLY GET BETTER.
ULTIMATELY, IT'S NOT YOUR OPPONENT YOU CONQUER, BUT YOURSELF.
THE FUTURE IS NOT SOMEPLACE YOU ARE GOING, BUT ONE YOU ARE CREATING, AS SPORTS AND SCIENCE COME TOGETHER IN ENGINEERING EVOLUTION.
Who
we are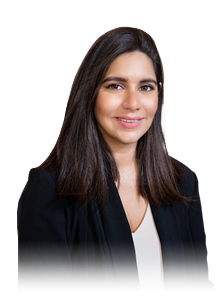 karishma boolani
Sport Scientist and Founder, Humanics
Karishma Boolani is a Sports Scientist with a degree in Behavioural Neuroscience and Psychology from the University of Melbourne, Australia (2010) and a Sports Science degree from Bond University, Gold Coast, Australia (2013).
She has a keen interest in psychology, physiology and analytics of high performance athletes and the underlying factors that push the boundaries of human potential. While studying in Australia, she gained work experience at the Australian Institute of Sport (AIS) with the Australian Olympic U-19 BMX team. She gained further lab-testing experience at the Bond University Sport Science lab assisting on cardiovascular (Vo2 Max) fitness assessments for the athletes of the Australian Olympic Kayak Team. sports science

projects